Anti-Bullying
We aim to ensure that students learn in a supportive, caring and safe environment at Kingdown School, without fear of being bullied. Bullying is anti-social behaviour and affects everyone: it is unacceptable and will not be tolerated. Only when all issues of bullying are addressed will students be able to fully benefit from the opportunities available at our school.
What is bullying?
Kingdown School defines bullying as repeated, negative behaviour that is intended to make others feel upset, uncomfortable or unsafe.
We define it as bullying behaviour because it is a choice; it can be challenged and it can be changed.
We believe that everyone is responsible for creating a zero-tolerance approach to bullying.
There are 3 types of bullying:
•Verbal e.g. name calling
•Physical e.g. assault
•Indirect e.g. taking or damaging property
A student led, whole school approach
This year, in association with the Diana Award, our Head Students have created a presentation on their student-led initiative to Anti-Bullying.
How Kingdown School deals with bullying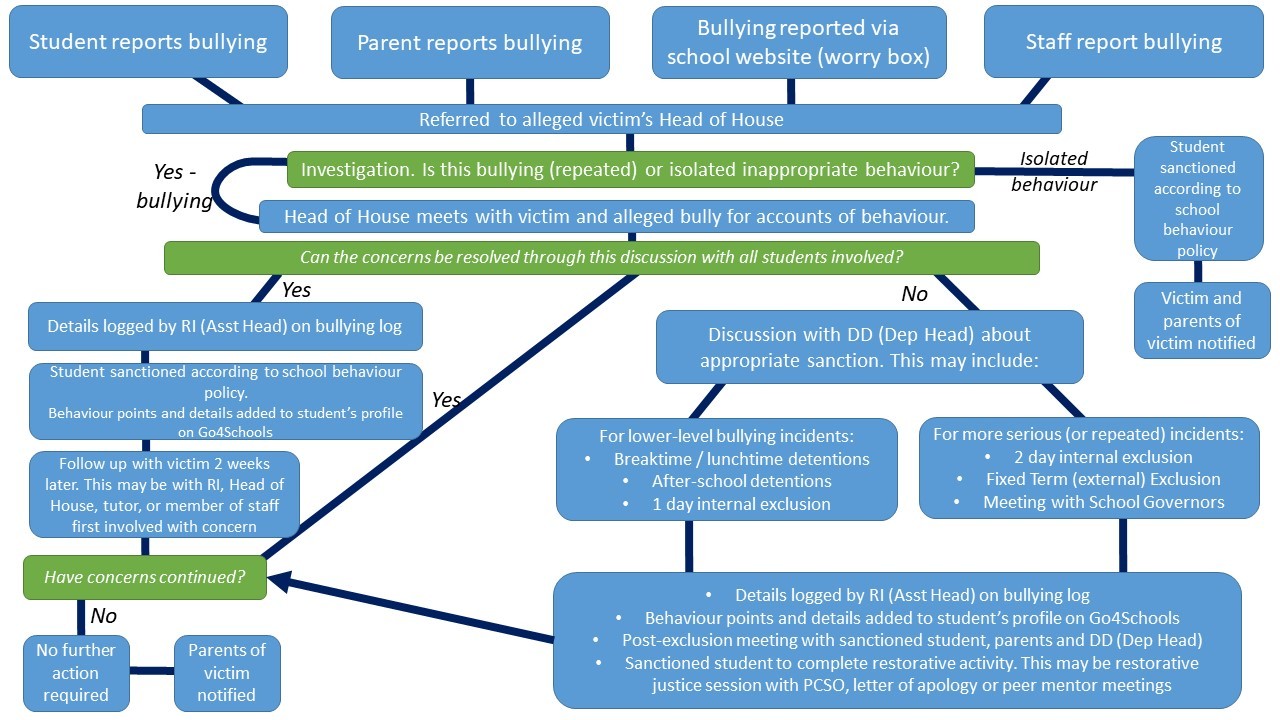 We also have an Anti-Bullying Policy that we follow, which is available for you to look through below.
The Worry Box
If you have any concerns that you want to raise, why not use the Worry Box?
This is the place for students to report something that is worrying them, either on or offline. This can be about something involving themselves or another student. Answers will be picked up by a member of the safeguarding team who will speak to the best person to help.
It's easy to use too! Just click the link here, and fill out the form.