Catering
Kingdown School has four catering facilities for students provided by Acorn Collaborative Services:
The Canteen – The main kitchen and eating area for the students.
The Snack Shack – Serving Hot Pasta, Snacks and Drinks.
The Small Hall Shack – Serving Hot Pasta, Snacks and Drinks.
The Sixth Form Café – Serving Bacon & Eggs, Hot pasta, Bean to cup Coffee and more.
The Canteen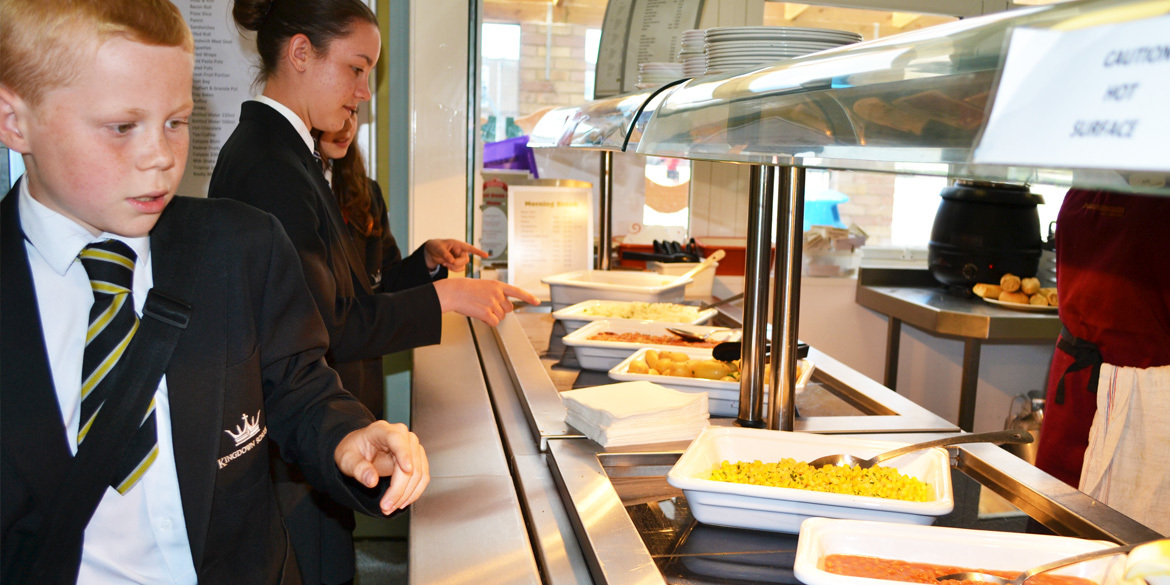 With a wide variety of food and snacks The Canteen offers access to pupils at both break 1 and break 2.
The Snack Shack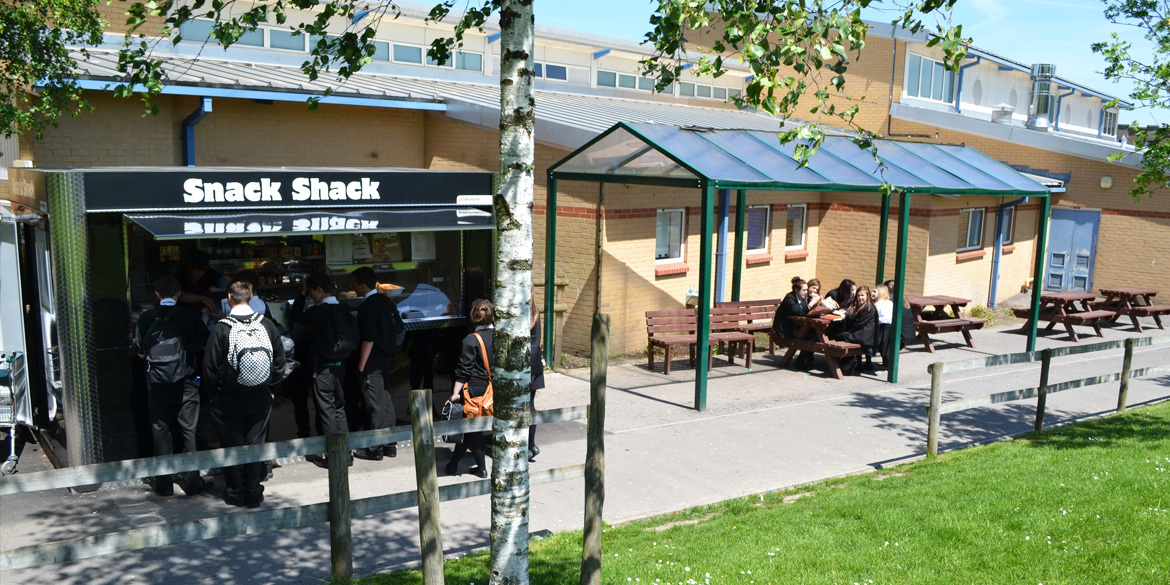 Students are also able to bring in their own packed lunch to eat inside or outside.
The Catering department are an in house team, giving us control of what is served to our students. 90% of our products on sale are made fresh onsite.
Acorn's Executive Chef Manager, Joel Deverill, works closely with local suppliers to find the best ingredients at the best price to ensure our students are being served high quality food.
We are working on the catering department becoming plastic free. We so far have managed to remove all plastic cutlery and replaced them with wooden, as well as some of our plastic drinks bottles being replaced with recyclable cartons.
We feel as a school that we should be doing our part for the environment and sharing that knowledge with the students.
Local suppliers include:
L & F Jones food solutions – Radstock
Paul Loader Butchers – Radstock
Style Farm Butchers – Warminster
Heritage Fine Food – Devizes
Bidfood – Salisbury