Governors
School governors have a wide range of responsibilities. They help to raise the standards of pupil achievement and plan the school's future direction. Governors are also accountable for the performance of the school to parents and the wider community.
Firstly, a very warm welcome to you all.
On behalf of Kingdown School, I would like to thank you for looking at the school website to find out more about us.
Mr Gary Burn
Chair of Governors
Governors at Kingdown School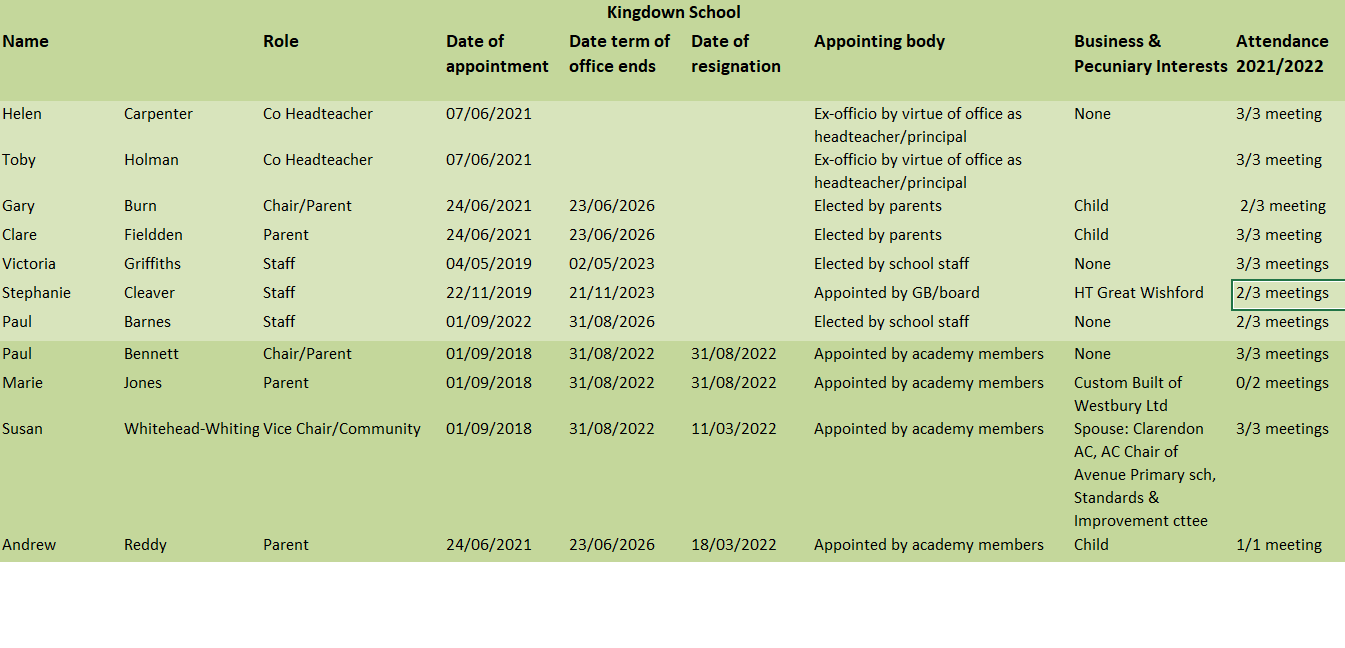 Contacting the Governors at Kingdown School
All Governors can be contacted via:
Zoe Stockley,
Governance Advisor to the Acorn Education Trust,
c/o Kingdown School,
Woodcock Road,
Warminster.
BA12 9DR
Telephone: 01985 801079
email: zas@acorneducationtrust.com
Governors at Acorn Education Trust
A list of Trust Members and Directors, along with a record of Attendance of Governors at Acorn Education Trust are both available via the Acorn Education Trust Website.
Related Links and Downloads