September 2021 Return Information
Back
July 15th 2021
Full information about our return to school in September will be available here.
Monday 6th September
The planned induction for Year 7 and 12 (which was on Friday 3rd September) will now take place on Monday 6th September. Although Year 11s will also be on school site, they will only be on site for their first test and then head home.
Parent Guide: Correct as of Friday 16th September
Shared with parents on Friday 16th July, please find below the first parental guide to our return.
Apologies for the wrong dates in the initial parent document. The correct dates (left most column) are in the table below and the PDF has been updated too..
Parent Guide for Student Return 2021.pdf
Return to school dates: First test and first day
Please note, their first day will be a Lateral Flow Test only. Students will come in on the days and times in the tables below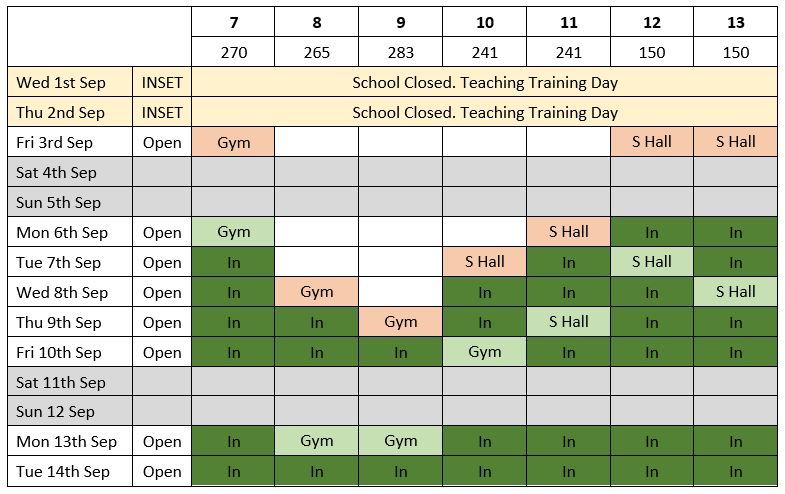 Dates and Times of test by House and Year