Supermarket Champions Back to School
Back
September 9th 2021
Morrisons supermarket have this week generously donated stationery to help some of our students back to school. Heads of Houses nominated students from each of our six Houses to receive packs. We would like to thank the Community Team at Morrisons for their continued support of Kingdown and the wider community – we really appreciate it.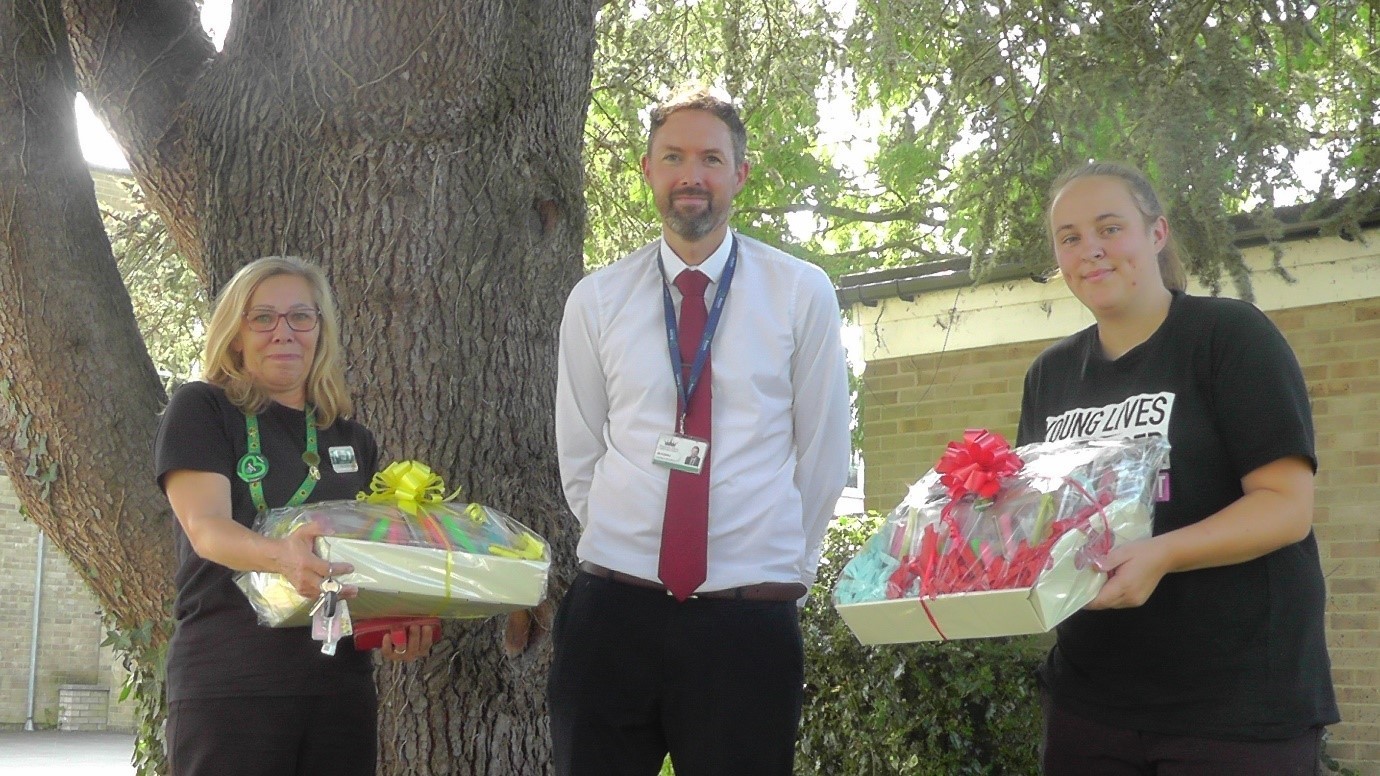 Pictured left to right are Morrisons Community Champions Gina Hales and Megan Fear, together with Russ Clarke, Kingdown Lead for Disadvantaged Students.
Mr Clarke and Mr Gunstone, Kingdown's Community Champions!